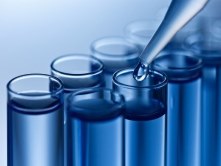 Individuals in the drug testing program will call the Probation Office every Sunday through Friday evening after 6:00 p.m. at 1-800-275-3691 (Option 4) to obtain reporting instructions. You will be asked to enter your PACTS # and be given instructions of whether you need to report the following day. Please note the instructions are available any time after 6:00 pm but before 10:00 am the following morning. If you are required to provide a urine specimen, you must report to your designated location during the times stated in the recorded instructions and be prepared to provide a fresh, clean, unadulterated and undiluted specimen. You will be allowed a reasonable amount of time and a reasonable amount of water in which to provide the sample.
We have various collection sites around the state to minimize travel time as much as possible. Testing times vary from site to site and week to week, so make sure you listen to the entire message.
Remember that even if you are not required to call in on a regular basis, a random test may be requested by your Officer at any time. 
You must provide at least 45 ml (3/4 of a bottle) of your urine for testing. An inability to provide a valid sample will be looked at as a refusal to provide a sample unless you submit documentation from a qualified medical professional explaining your inability to comply. You must provide to the collector at the time you report to your designated location, copies of any prescriptions and/or over the counter drugs you have taken in the two weeks prior to the specimen. Your urine will be tested for drugs and alcohol. We reserve the right to do additional drug testing on your specimen.
The District of Maine also uses sweat patches for monitoring alcohol and drug use. Your Probation Officer will review all of this with you.